Rega created the Planar line in 1976, but in 2016 it got a new life with new features that distinguish it from the original idea. And in this Rega Planar 2 review, you will see that it occupies the initial segment of the line and combines pretty decent qualities along with an acceptable price. The elegant simplicity is eye-catching, and the build quality inspires confidence.
Design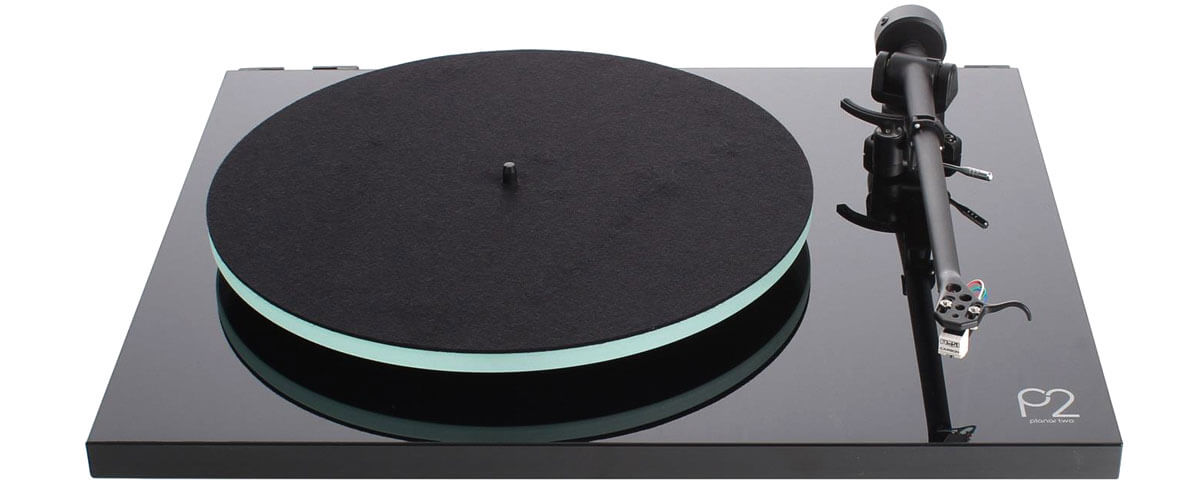 The discreet design of the acrylic laminated plinth, available in three colors (black, white, and red), will suit any interior. The record player is rigid and stable even on rough surfaces thanks to the improved feet, so it's resistant to vibration. Even the on/off button is hidden under the tabletop, and nothing is distracting. A dust cover that easily attaches to the case is also present.
The 10mm 'Optiwhite' floating glass platter and 11mm self-locking brass bearing provide an excellent fit and less loading, making the Planar 2 stable. The straight, hand-assembled all-new RB220 tonearm, which features new ultra-low-friction ball bearings, a stiffer bearing housing, and automatic offset adjustment, makes the deck virtually 'plug 'n' play.' It's also elegantly integrated into the design. The turntable is easy to install and use, so you won't have any questions or problems.
Features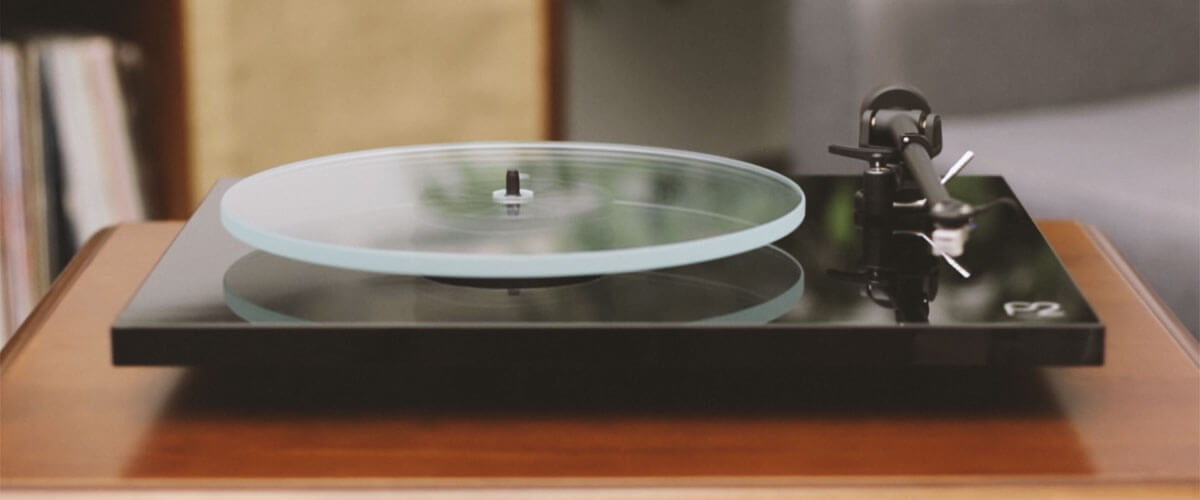 The deck has a 24V motor with low noise and vibration and an advanced EBLT belt drive, which has been used as standard since 2021 and changes speeds from 33 rpm to 45 rpm. The control of the Planar 2 is completely manual; you'll have to remove the platter each time to set the desired speed. It should also be noted that the phono preamp is not built in, so you can pick up an external one yourself and create an audio system to your liking. But that also means extra cost.
The RB220's 9-inch aluminum tonearm features a Carbon Moving Magnet cartridge, standard on the Rega. It is also balanced manually, just turning the weight by the recommended 2 grams of downforce (half a turn per gram). All in all, it's simple and easy if you prefer manual turntables.
Sound
When I tested the Planar 2 turntable, all doubts disappeared. Great performance, nothing interferes with the enjoyment of the instrument's sound. Rega really tried to eliminate in detail the mechanical external interference. As for the sound, it is very decent, and I did not doubt that, because the brand has long established itself in the market. Balanced, with excellent not ringing bass, atmospheric detailed analog sound is what you get when listening.
Key specs
Drive type: belt.
Operation type: manual.
Speeds, RPM: 33 1/3, 45.
Phono Pre-Amp: no.
Phono out: yes.
Speakers: no.
Bluetooth: no.
USB: no.
AUX: no.
We are supported by our audience. When you purchase through links on our site, we may earn an affiliate commission at no extra cost to you.
Our newsletter
* We will never send you spam or share your email with third parties