In this Pro-Ject Debut Carbon EVO review, I will tell you about a turntable that has taken a strong position among the models in the mid-range. It is essentially an upgraded version of the popular Debut Carbon (DC), in which the manufacturer has improved almost every aspect and, respectively, slightly increased the price. It is a worthwhile model; let's make sure of it soon.
Design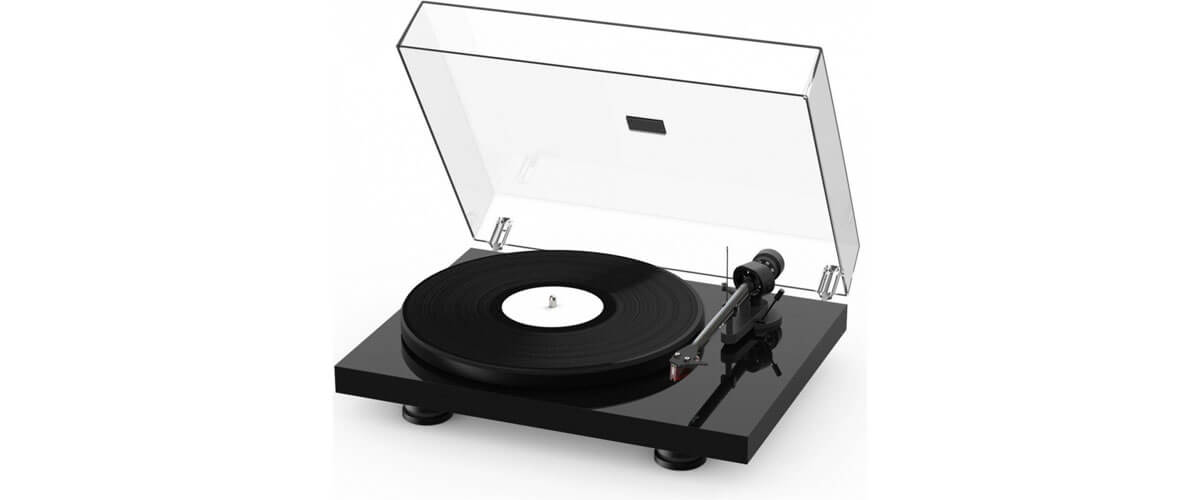 The sleek MDF cabinet is available in 9 colors, including glossy black, white and red, real walnut veneer, and new satin finishes. So the DC EVO will suit any interior. Especially if you're a fan of minimalism because there are no unnecessary details on the deck. Just a 12-inch steel TPE disc with a damping ring and a chic 8.6-inch carbon straight tonearm. The speed button has been moved to the bottom of the plinth, which is protected by a dust cover.
The new Debut Carbon Evo turntable stands on three height-adjustable damped aluminum feet, providing stability on uneven surfaces. In combination with the other elements, the turntable is vibration-free and does not produce any extraneous noise when listening to your records. In addition, it's easy to install and operate and weighs only 12.35 pounds.
Features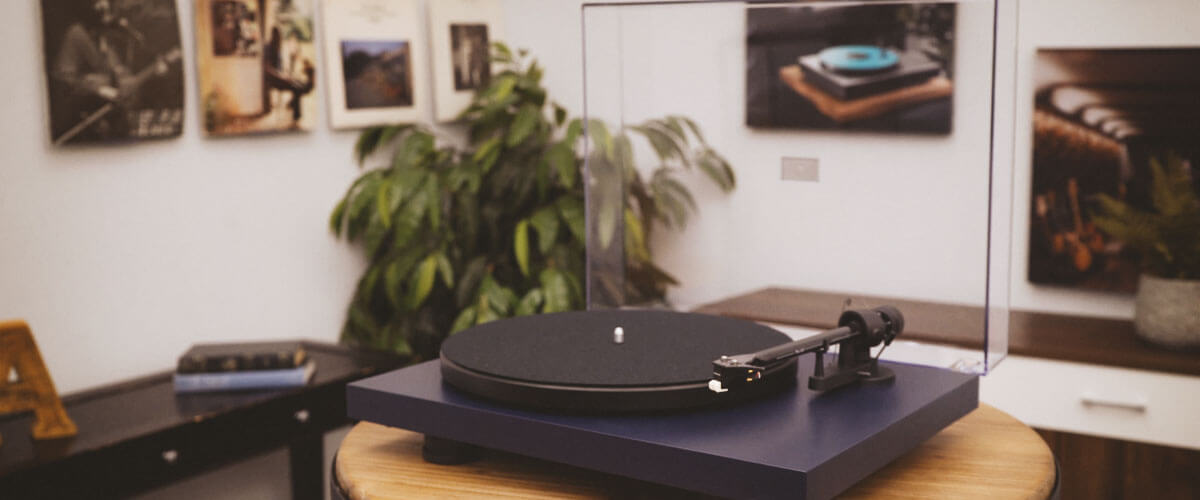 The new engine suspension design was the first improvement, making the Debut Carbon EVO even less noisy. And also the automatic gear shift (33, 45, and 78 rpm), with just one small button under the housing. No more disassembling the system to move the belt.
The previously mentioned tonearm deserves attention not only because it is very light and sturdy but also because it has a built-in Sumiko Rainier cartridge of the highest quality. The gold-plated RCA connectors complement the simple chic of the turntable, which are easy to replace (as are the rest of the Pro-Ject EVO). A high-quality RCA phono cable, a low capacitance, half-balanced cable with excellent shielding are also included.
As I previously said, nothing is superfluous. Neither in design nor hardware. The most essential are high-quality parts with a luxurious simplicity and sense of style.
Sound
I thoroughly enjoyed testing the Pro-Ject Carbon EVO, and I can say that I heard no vibrations, buzz, or motor noise in its performance. Instead, excellent soft midrange, high voice detail, and clear bass are what the Debut Carbon Evo record player sounds like. I played dynamic rock songs, mellow blues songs, and rich classical songs, and in each case, I got a great result of deep expressive sound.
Key specs
Drive type: belt.
Operation type: manual.
Speeds, RPM: 33 1/3, 45, 78.
Phono Pre-Amp: no.
Speakers: no.
Bluetooth: no.
USB: no.
AUX: no.
We are supported by our audience. When you purchase through links on our site, we may earn an affiliate commission at no extra cost to you.
Our newsletter
* We will never send you spam or share your email with third parties