Today in the Fluance RT85 review, I suggest getting to know the Canadian record player made in Taiwan in detail. On the manufacturer's website, it has a long name: Fluance RT85 Reference High Fidelity Vinyl Turntable. And I will share my opinion about this great worth of your attention device.
Design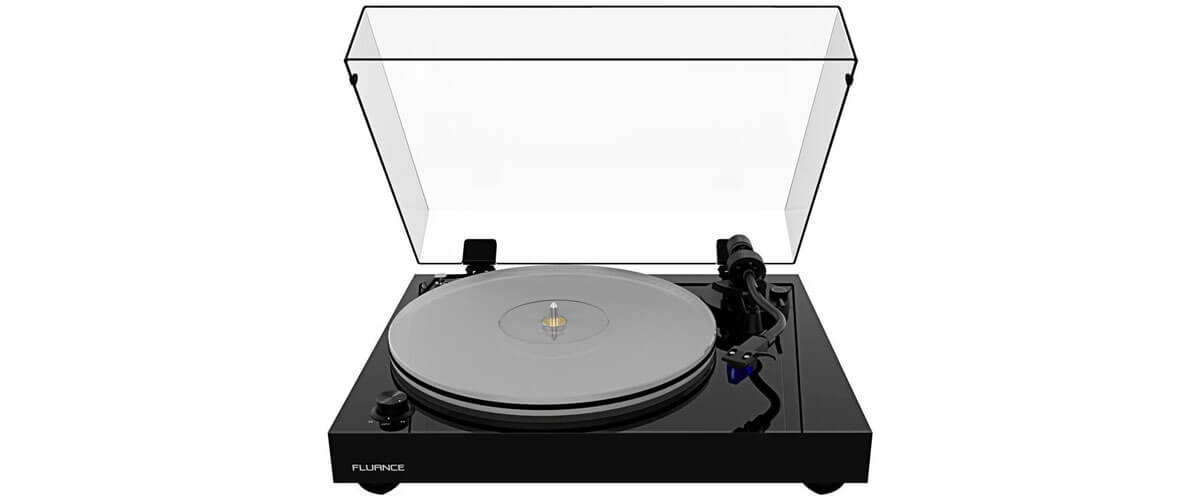 There are four colors in the Fluance RT85 line. You can choose the one that fits your interior: Natural Walnut, Piano Black, Piano White, or Lucky Bamboo. Each comes with an acrylic dust cover and gloves to keep the glossy surface clean. The MDF case is strong and solid, standing on three adjustable rubber feet, and that means assured balance on uneven surfaces and maximum absence of vibration. Its weight is 17 pounds.
The 12-inch diameter acrylic solid (3 pounds) platter is also designed to dampen vibration and speed stability. All in all, every detail is thoughtfully designed to save you the hassle of setting up and using the turntable. All control is performed with a single knob on the cabinet, designed to change speeds and turn the record player off.
Rounding out the image is a static-balanced, S-shaped aluminum tonearm with anti-skating adjustment. So, in general, nothing extra, only restraint, without superfluous details, but so elegant.
Features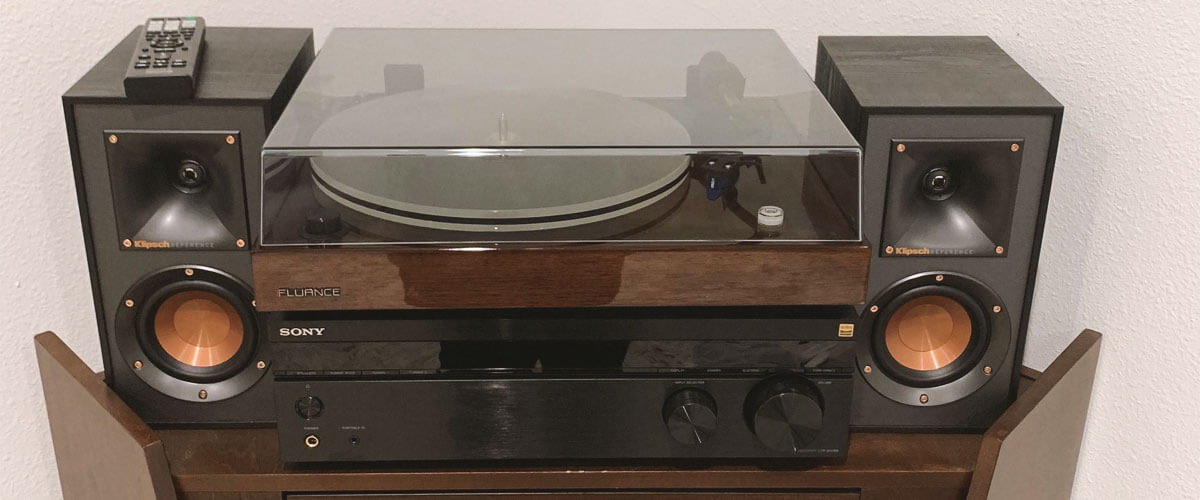 First of all, it is a manual Fluance turntable with a belt drive and insulated motor, so it does not create additional noise during operation. The RT85 has two rotational speeds (33 ⅓ rpm and 45 rpm), which can be switched with a simple knob on the plinth and also has an auto-stop function.
The Ortofon M2 Blue Moving Magnet cartridge with a diamond stylus deserves special attention. It is the true advantage of the Fluance RT85, which is half its price. It will not leave you indifferent because it is accurate and long-lasting.
It is important to know that this model does not have a built-in phono stage. This is more of a plus, as it will allow you to set up your stereo in the best way possible. But it is an additional cost to your budget. The system is connected to the turntable via the two standard RCA outputs on the back panel and the gold-plated RCA cables that come with it.
Sound
You will surely appreciate the clean, undistorted bass and spacious soundstage, the stylish retro design, and the quality of the individual parts of the Fluance RT85. The manufacturer has really tried to eliminate all extraneous factors that can affect noise and vibration as much as possible. The cartridge captures sound in detail and clarity, so you can enjoy the clean analog sound.
Key specs
Drive type: belt.
Operation type: manual.
Speeds, RPM: 33 1/3, 45.
Phono Pre-Amp: no.
Speakers: has stereo outup.
Bluetooth: no.
USB: no.
AUX: no.
We are supported by our audience. When you purchase through links on our site, we may earn an affiliate commission at no extra cost to you.
Our newsletter
* We will never send you spam or share your email with third parties