In this Audio-Technica AT-LP120XUSB review, I'll take a look at an inexpensive but interesting deck from the famous Tokyo-based company, which has been making turntables for a long time. The AT-LP120XUSB is a replacement for the original popular model, first released in 2009. The new version not only retained the advantages of the first model but is also equipped with many additional functions, including those for DJs.
Design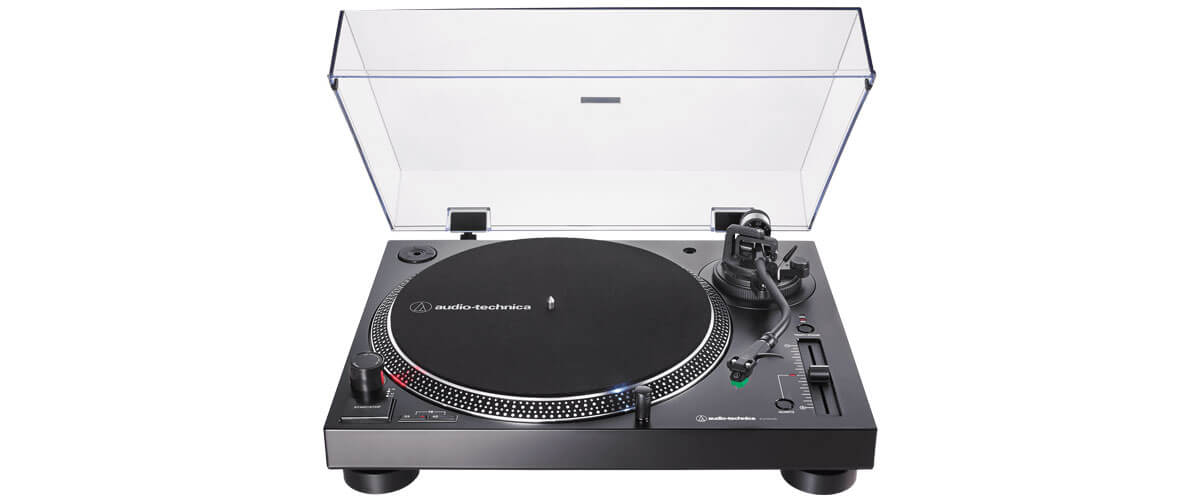 The AT-LP120XUSB record player has a modern style design. The matte black or silver plinth stands on four legs. It is stable and has all the control buttons: start/stop, record rotation speed change, switch the built-in preamp to external, variable pitch control with quartz speed lock. Precisely these features make it easy to control and will be useful to DJs.
An anti-resonance cast aluminum disc with a professional-grade felt mat can dampen any motor vibration. It is an important factor that affects the final result of the played music. And the balanced metal S-shaped tone arm with a hydraulically damped lift regulator and lockable stop, though heavier than the carbon one, is easy to use.
Additional bonuses will be a dust cover and a removable plug-in target indicator for easy aiming in low light.
Features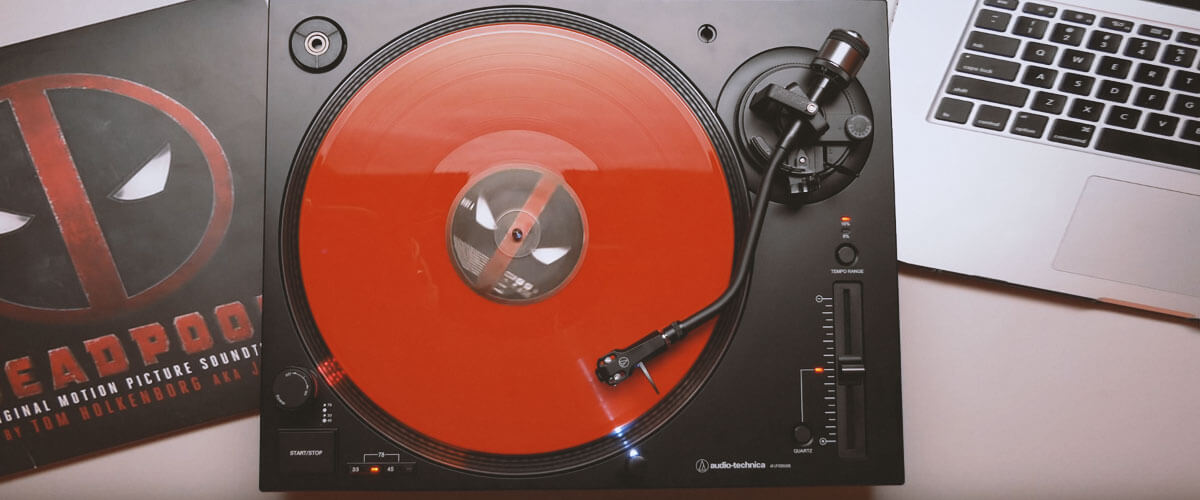 The AT-LP120XUSB is a fully manual vinyl turntable with a direct drive DC servo motor as well as adjustable dynamic anti-skate control and selectable phono preamp. You can always set the preamp externally, just toggle the control. The AC adapter provides AC/DC conversion outside the plinth, reducing noise in the signal circuit.
The player can play records at 33-1/3, 45, and 78 rpm. The AT-VM95E Dual Magnet phono cartridge with the elliptical stylus is very good and also, if necessary, adaptable for replacement. It comes with an AC adapter, an adapter for 45 rpm, and a counterweight.
As you can guess from the name, the vinyl player has a USB output, which you can use to connect directly to your Mac and PC and digitize your recordings without any help. A USB and a removable RCA output cable for dual RCA male output are included.
Sound
The sound was satisfactory when testing the AT-LP120XUSB turntable, as it was clear and pronounced. I purposely listened to the records at different speeds. There are almost no defects typical for vinyl. The tonal balance is even, detailed, and with deep bass. The player is stable, and no vibrations are felt. So I think the results will be very good whether you set up your own system or connect to a computer.
Key specs
Drive type: direct.
Operation type: manual.
Speeds, RPM: 33 1/3, 45, 78.
Phono Pre-Amp: yes.
Speakers: no.
Bluetooth: no.
USB: yes.
AUX: no.
We are supported by our audience. When you purchase through links on our site, we may earn an affiliate commission at no extra cost to you.
Our newsletter
* We will never send you spam or share your email with third parties